FAQ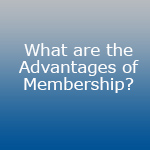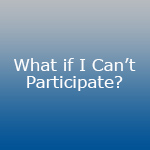 What is the Saskatchewan Chamber of Commerce?
The Saskatchewan Chamber of Commerce is a voluntary organization comprised of business and professional men and women who have joined together for the purpose of promoting the civic, commercial, and industrial progress of their community.
The Saskatchewan Chamber of Commerce is a provincial federation of Chambers of Commerce and Boards of Trade. In addition, the Chamber's membership includes individual business firms, comprising all sizes and types of enterprise across the province, and a number of provincial business and professional associations.
Representing a broad spectrum of community life in Saskatchewan, the Chamber is uniquely equipped to develop policies that accurately reflect the views of community and business leaders in the interest of all society.
What are the advantages of becoming a Saskatchewan Chamber member?
Membership gives you an opportunity to:
Affect government policy
Share public opinion
Monitor trends and new ideas
Promote business development
Represent your interests
Secure the future
Tangible benefits include:
Chambers of Commerce Group Insurance Plan
Transportation Member Discount Program
You also have access to:
Networking events that are member-only
Webinars on a series of topics
Timely research papers on current business issues
The Saskatchewan Chamber is a highly specialized government relations consultant and an officially registered lobbyist for business. Formally and informally, the ideas of business members are presented to elected politicians and senior government officials on a regular basis.
The value of a membership extends beyond the benefits outlined here. The value is in the changes the organization is helping to achieve in our province: a new government attitude towards private enterprise, new partnerships for economic growth, and emphasis on trade and business development.
How do I become a member and what does it cost?
Fill out the form online
and you will be contacted as soon as possible, or contact the Chamber office at (306) 352-2671.
Click here
to view our membership rates.
What if I can't actively participate?
By being a member, you are supporting an organization that represents your interests in the community. Your most important participation is simply signing on as a member.
How can I get more involved in the Chamber activities?
Join committees and task forces
Participate in board elections
Attend the Conference on Business, ABEX Awards, Political Forum, and other major Chamber events
Email us to learn more about getting involved