The ABEX Awards (November 5)
The ABEX Awards recognise that Saskatchewan is rich in stories of business successes. Even in challenging times, Saskatchewan has countless businesses worthy of recognition in every community in the province.
Each year, the awards program draws more than 800 Saskatchewan business leaders community leaders and students who are the next generation of leaders to the event.
Over the past two years, the ABEX Awards were held as a 100% virtual event, garnering up to 5,000 views online. Moving forward, the ABEX Awards will follow a hybrid event format—connecting business leaders from across the province both in-person and online.
Sponsoring the ABEX Awards is a great opportunity to reaffirm your position as a Saskatchewan business leader.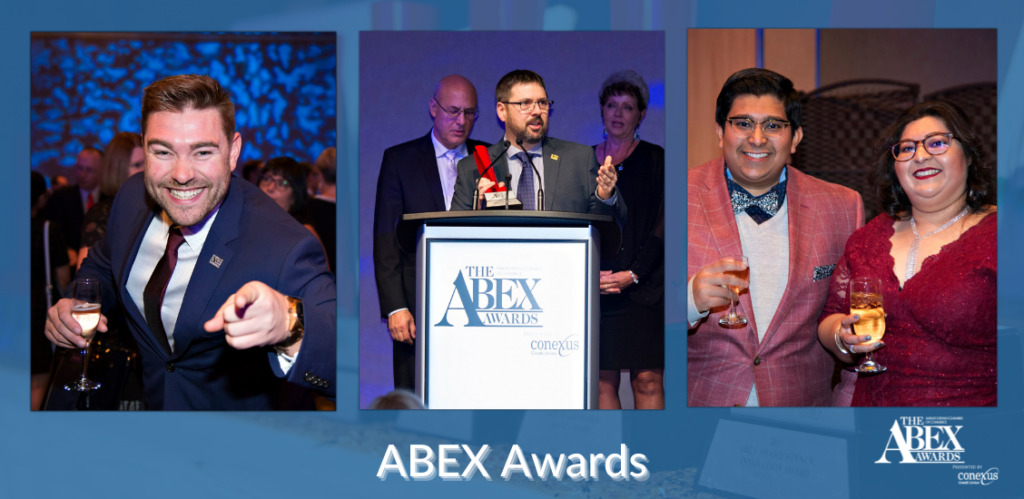 Sponsorship Packages